Mraz Tax Solutions:

Your licensed tax advisor.
Complete, personalized tax services for individuals, self-employed, and small businesses.
Current tax laws are so complicated that filing a relatively simple return can be confusing. It is simply too difficult to keep up with credits and deductions to which you may be entitled. Even if you use tax preparation software, there is no substitute for the assistance of an experienced tax advisor.
---
Let us worry about
your taxes

, so you don't have to.
Accuracy is extremely important when preparing an individual's tax returns. Here at Mraz Tax Solutions, precision in the preparation of your tax returns is important. We strive to maximize your tax refund by taking advantage of all tax deductions for which you are eligible.
We're here to help you navigate how this tax year will impact your business or individual filings. With one-on-one consulting from Mraz Tax Solutions, we'll work to find all the tax credits and deductions that you are eligible to receive. Prepare your taxes quickly and affordably.
Our services for individuals, self-employed, and small businesses
Keep your mind at peace and get the best tax return possible by letting us prepare your taxes quickly and affordably.
Tax legislation changes every year and it can be difficult for ordinary people to keep up with all changes and to ensure that they maximize their tax refund by submitting all available deductions. Before opting for online tax preparation software, remember that a computer program cannot replace your real-life tax professional.
Here at Mraz Tax Solutions, you will always work with a friendly professional that is prepared to identify all available tax exemptions, incentives and deductions that exist to ensure that you pay the lowest amount of tax that is allowed under applicable law.
Tax Return Review
We review Federal and State returns self-prepared or by others. We'll advise you of missed deductions or audit risks, as well as prepare corrected or amended returns.

Past Due Taxes
Delinquent tax returns are a serious matter. We'll help you gather missing information, get IRS transcripts, prepare returns, and negotiate potential payment plans.

IRS Notice Review
Did you receive an IRS notice? Don't worry. We'll review your notice and help you respond. We can resolve the situation, as well as provide other support services.

Notarizations
Notarizations are provided in office or in the comfort of your home for a small travel fee. Each signature notarized is $15.00.
We offer a free consultation to determine your needs and how we can best serve you.
Get in touch
Why choose us
Your Federal And State Tax Returns Prepared And Filed
After many years of serving clients, our firm has gained the expertise to navigate your specific regulatory environment and achieve desired results on your return with solid professional integrity.
Here at Mraz Tax Solutions, you will always work with a friendly professional that is prepared to identify all available tax exemptions, incentives and deductions.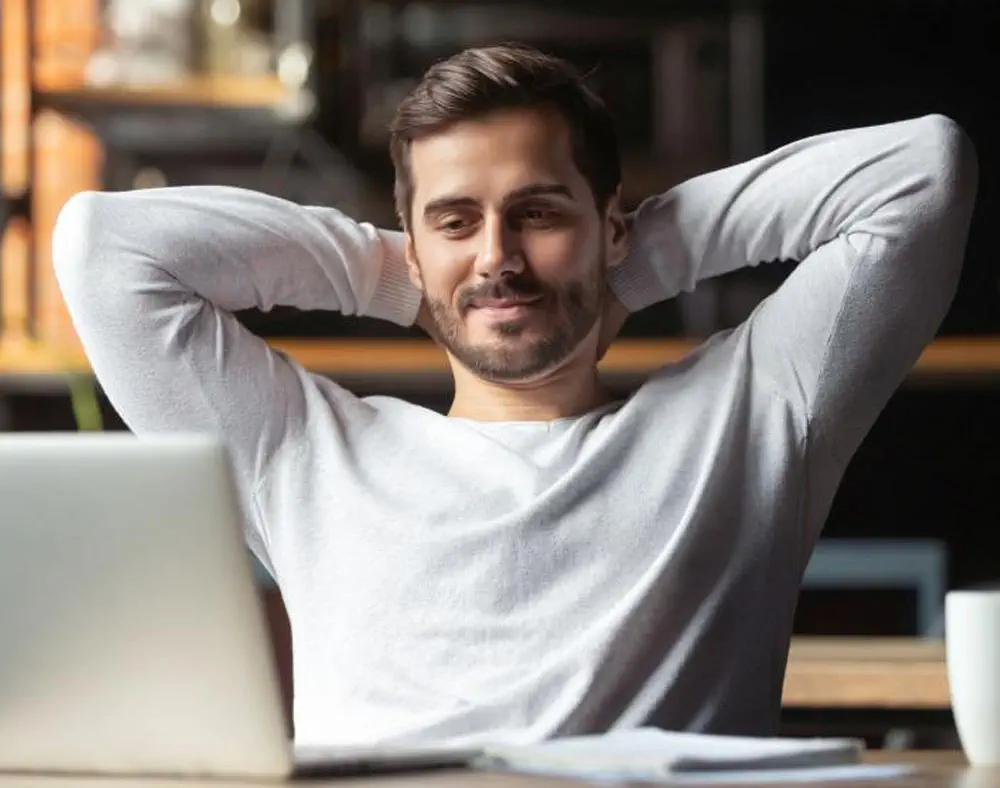 How does it work? It's fast and easy.
This year we are making it easier than ever to file your taxes. Your tax return is typically finished and reviewed within 5-7 business days.
Upload your documents

Either upload your tax documents using our encrypted client portal or drop them off in person at our office.

Talk to your tax advisor

After you finish a brief tax interview in your client portal a licensed tax advisor will contact you with any follow-up questions.

Review your tax return

When your tax return is finished, you will have the option to either self-review or review with your tax advisor.
---
What our clients are saying...
Our clients are very important to us, let's see what they think.
I'm not comfortable doing everything over the internet. I wanted someone local to do my taxes where I can just drop everything off and not worry about my scanner working. Mraz Tax Solutions gives me a printout of my taxes when they're done, and I don't have to print anything out.

Beth A. (Personal)

I had no idea I could contribute to an IRA even though I was over the income limit. Milan explained what a backdoor Roth IRA is and how to contribute to it.

Michael F. (Personal)
I've been doing my own taxes and just wanted to make sure I was doing them right. I had Mraz Tax Solutions review my tax return and although I was doing my taxes right, I didn't know there were long term strategies that can make big differences. We made a lot of small adjustments that will save my husband and I a lot of money by the time we retire.

Teresa S. (Personal)

When I filed my tax return with Mraz Tax Solutions they asked a lot of questions about me, my business, and my various tax documents. They asked questions I haven't even thought about, which helped me plan down the line. I have goals set for my business now and know how to track them.

Jimmy L. (Business)
I uploaded my documents to my tax preparer Milan. He prepared my taxes and when they were done, we reviewed them over video. It was easy and I didn't have to go anywhere or print anything.

David G. (Personal)

I started a business and didn't know how to pay myself or if I needed a separate bank account or anything. I spent an hour on a video call with Milan where he explained everything I needed to do to get started. He sent me an email afterwards outlining everything we went over and a list of items I needed to complete. I went from being completely in the dark to having a total understanding and roadmap of what I needed to do.

Julie N. (Business)
Choose the plan that is right for you
All plans include year-round access to your personal tax advisor & documents.
Why file your individual taxes with Mraz Tax Solutions?
We specialize in individual tax returns. Whether you're an employee filing a W-2, a contractor taking part in the sharing economy filing a 1099 or a small business owner, we are here to help. We understand the importance of minimizing your tax and getting you the maximum refund you are legally entitled to. In order to do this and to prepare a complete and accurate return we take the time to get to know you and your goals.
Copyright © 2017-2023 Mraz Tax Solutions. All Rights Reserved